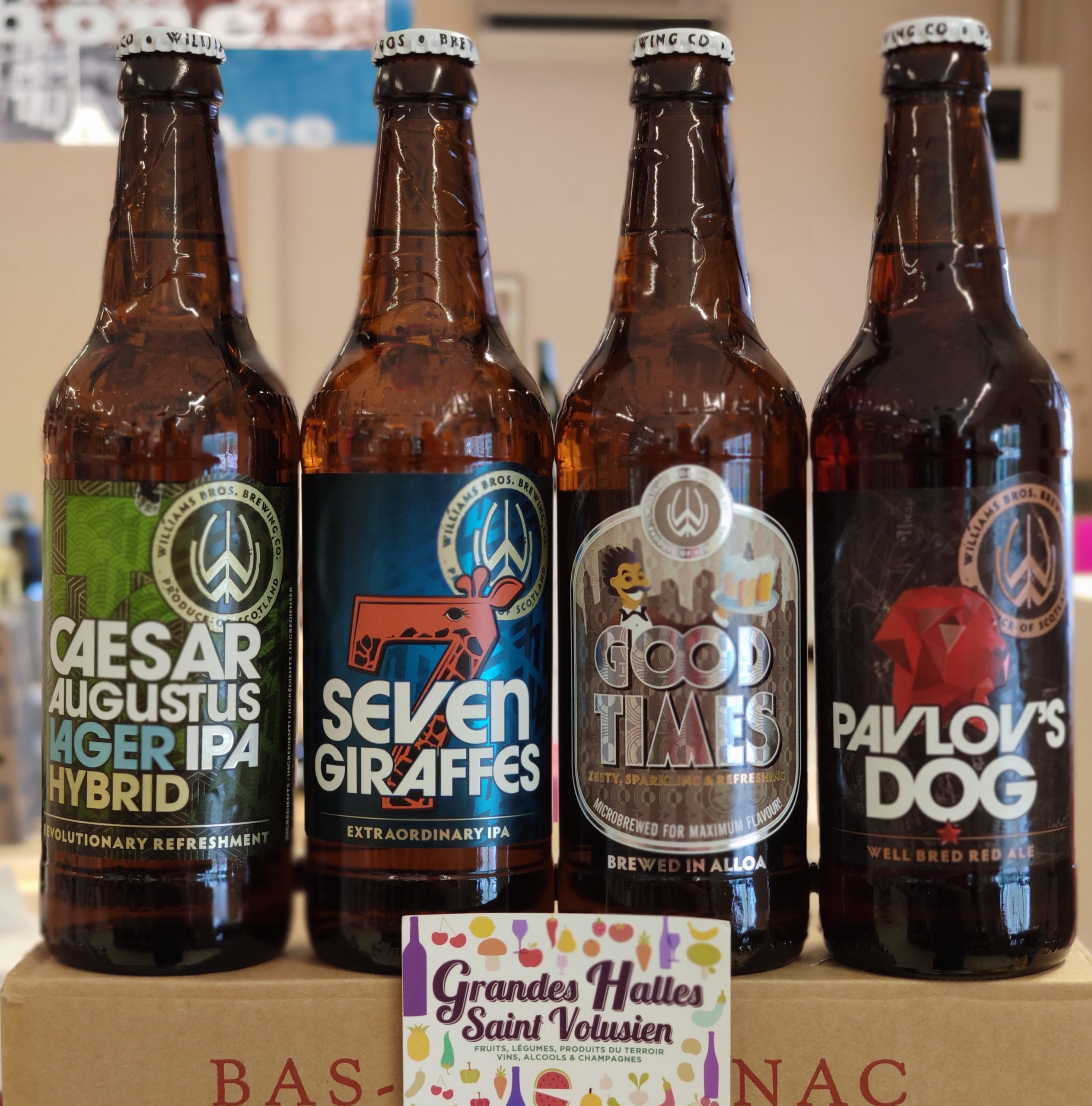 Les Bières Williams Bros
Brasserie écossaise

La gourmandise avant tout ET en pinte !

Le plaisir est le Maître-mot qui guide les brasseurs pour réaliser leurs cuvées !
Que vous preniez leurs blanches GOOD TIME ou BIRD AND BEES, leur blonde GOLD, leurs ambrées PAVLOV'S DOG, HARVEST SUN, leurs IPA 7 GIRAFFES ou leur brune MARCH OF THE PENGOUINS, sans oublier leur bière méga topissime aromatisée au gingembre GINGER…Succès garanti !
Vous videz littéralement les 50 cl sans vous en rendre compte mais bien entendu tout en conservant à l'esprit qu'il faut que votre consommation soit responsable ! Voyons !
Passez donc à notre boutique à Foix découvrir l'étendue de la gamme…
3,29 € la bouteille de 50cl
Grandes Halles saint volusien
Retrouvez l'essentiel…
…tout simplement